Welcome to Reading
Reading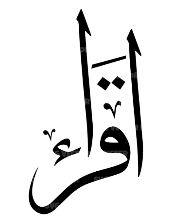 The importance of Reading/ Iqra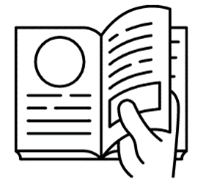 'A room without books is like a body without soul' – Sir John Lubbock
'Successful reading helps determine academic success. Reading proves the master skill of school.' Alex Quigley, Closing the Reading Gap, 2020
Reading widens horizons, develops background knowledge and engages students' curiosity (Mary Myatt)
At Madani Schools Federation, reading is at the HEART of our curriculum. All educators have a fundamental role in ensuring all children learn to read, including headteachers and initial teacher training (ITT) partnerships (Ofsted, 2021).
It is essential that, by the end of their primary education, all pupils are able to read fluently, and with confidence, in any subject in their forthcoming secondary education (National Curriculum, 2013).
Our aim is to develop confident, fluent readers; to build comprehension and to foster a life-long love of books and reading. We immerse our pupils in high-quality texts that enables them to develop and widen their vocabulary, experiences and reading opportunities to ensure that the application of reading skills are embedded. Developing their ability to draw on knowledge from the world around them.
The Ofsted Framework states reading needs to be prioritised to allow pupils to access the full curriculum offer and secondary students need opportunities to read books that are age appropriate. Particularly, boys are known to read material that is below their chronological age.
According to GL Assessment:
A quarter of students at 15 have a reading age of 12 or below.
The gender gap in reading widens at secondary school where girls outperform boys.
The gap in reading ability between FSM and non-FSM students remain static between Years 7 and 11.
There is a significant correlation between students' reading ability and performance across all subjects in GCSE, which is particularly strong in maths and sciences as it is in English and art subjects.
As a result, creating a culture of reading is a fundamental tool in ensuring that all students are given the best life chances, enabling them to build upon these reading skills independently through curiosity and a thirst for knowledge. Reading is vital for pupils learning and progress across the curriculum, to be independent in their future life choices and to enable them to understand, interpret and communicate with the world around them. Reading has a direct effect upon progress in all areas of the curriculum. As a result, reading is embedded throughout our curriculum areas through our pastoral programme and through subject areas. This provides our pupils with the opportunity to practice key reading skills, as well as deepen their knowledge and understanding of the subject content they are learning.
Ethos
The first word in the Qur'an that was revealed to the Prophet Muhammad (Peace Be upon Him) from Allah (SWT) was "Iqra" which means Read "IQRA" (Surah Al'Alaq 96:1).
The Prophet (Peace Be upon Him) encouraged humanity to seek knowledge and educate themselves.
Allah mentions in the Qur'an, "My Lord, increase me in knowledge". (Qur'an 20:114)
The Prophet (Peace Be upon Him) said, ''Seeking knowledge is an obligation upon every Individual'' (Ibn Mājah 224).
We have been encouraged to constantly seek knowledge. One of the best ways to acquire knowledge is through reading. The Prophet (s.a.w) said, "O people, knowledge only comes by learning" -Mu'jam al-Kabīr.
What does this look like?
At Madani Schools Federation, we support reading and vocabulary at different levels. All students are provided with robust assessments and a range of systems are in place to assess their literacy and reading skills. Firstly, through our SEN provision, providing our SEND and EAL students with additional support and intervention supporting reading and fluency using platforms such as Accelerated Reader and MyOn. Secondly on a whole school level within the classrooms, during tutor time in our Pastoral Reading Programme and with enrichment activities such as the library. Thirdly, through the development of vocabulary knowledge and the exploration of subject area and disciplinary literacy in subject domains, using platforms such as ReadingWise which can support and build knowledge challenge the more able.
Whole School Years 7-11 – Literacy and Reading for Pleasure
Pastoral Reading Programme
Introduction to Aesop fables .
Diverse range of authors introduced with complex themes to aid empathy and understanding.
Reading Club
Enrichment for students to practise reading aloud to improve comprehension and fluency.
To increase reading confidence in older years.
Book of the Week
Recommended reads linked to different ages.
Staff and students made aware of young adult fiction books.
Promotion of reading for pleasure.
The Library/E-library
Vibrant reading hub for students.
Accelerated Reader lessons, quizzes and book exchanges.
Focus of clubs, support and fun for all readers
Basic Literacy, SEN and intervention provisions
Single-word reading
Fresh Start – Oxford University Press.
Focused reading with an individual member of staff.
Developing phonological awareness, fluency and comprehension – reading for meaning.
Standardised testing
Vernon spelling test.
NGRT – Assessing reading comprehension levels.
CATS testing for Y7-9.
Progress tests – cognitive ability.
Accelerated Reader/MyOn
A tool for managing and tracking reading practice/ progress across KS3.
Promotes reading for pleasure.
Star Reader assesses ability & progress.
Quizzes assesses gaps in reading.
Intervention
Helps students become fluent and accurate in using their words.
Supports learners to think quickly until they're able to recall words instinctively.
Inference training to help infer and deduce and learn difficult words.
Whole School 7 to 11 – Content Area Literacy
Reading Strategies
Research based approaches to support reading strategies in each content area.
Strategies include how to access texts, engage students and help with comprehension.
Tier 2-3 Vocabulary
Tier 2/3 vocab in curriculum subject
Displays of key words in curriculum areas using ReadingWise.
Explicit teaching of new vocabulary (Vocabulary Instruction) and opportunities to explore vocabulary (Word of the Week).
Oracy to aid reading and writing
Using academic language in class.
Read aloud to address mispronunciations.
Encouraging full use of sentences – SHAPE.
Using sentence stems from Oracy resources.
Questioning
Used to promote understanding and deepen thinking.
Provide opportunities to explore, think and reflect.
Used to analyse text content and structure.
Whole School – Disciplinary Literacy
Reading complex academic texts
Using academic texts to develop and understand subject- specific knowledge (The Day).
Emphasises the unique techniques that the experts use to engage in that discipline through guided reading.
Developing thinking like a specialist as a 'scientist', a 'historian' etc.
Disciplinary vocabulary
Moving beyond content area approaches to vocabulary classification.
The Day.
Common Lit resources.
Focus on subject-specific discourse structure (etymology).
Reading for Writing
Access to high-quality texts to analyse.
Metacognitive strategies to explore author intention and use the techniques to aid disciplinary writing.
Booklists to expand horizons and to encourage students to think broadly and deeply about their subjects.
October 2023
| M | T | W | T | F | WE |
| --- | --- | --- | --- | --- | --- |
| | | | | | 1 |
| 2 | 3 | 4 | 5 | 6 | 7 |
| 9 | 10 | 11 | 12 | 13 | 14 |
| 16 | 17 | 18 | 19 | 20 | 21 |
| 23 | 24 | 25 | 26 | 27 | 28 |
| 30 | 31 | | | | |